Power Flushing and Cleaning
What is a Power Flush and why do I need It?
A power flush for a heating system is like a service for your heating system. When you service your boiler, you are only looking at the internal components of the gas or oil boiler. A power flush will clean the entire heating system, including the boilers heat exchangers.
We carry out power flushing for your gas or oil boiler in all areas including Ratoath, Ashbourne, Blanchardstown, Navan, Swords, Malahide, Santry, Finglas, Ballymun, Drumcondra, Santry and all over Dublin.
Cleaning them, will remove any grime, sludge or lime build-up which reduces the efficiency of the entire heating system. Grime on radiators will cause cold spots and will reduce the amount of heat that a radiator are let out. Grime in a pump will cause additional wear and strain on the pump and will eventually stop it working. This will stop your entire heating system from operating. Grime build-up on your boilers heat exchangers will cause them to output less heat than when they were new.
The power flush chemicals will be forced around the entire heating system pipework and radiators and cylinder and this will get them shining internally. When we have finished with the cleaning chemical, we will input a system inhibitor to your heating system. This will prevent future build-up of grime, sludge or lime.
A Power flush is not required on all heating systems, though it can be beneficial for solving lots of heating system problems.
Please note that we will only power flush your heating system if we are replacing your boiler or installing a solar system at the same time.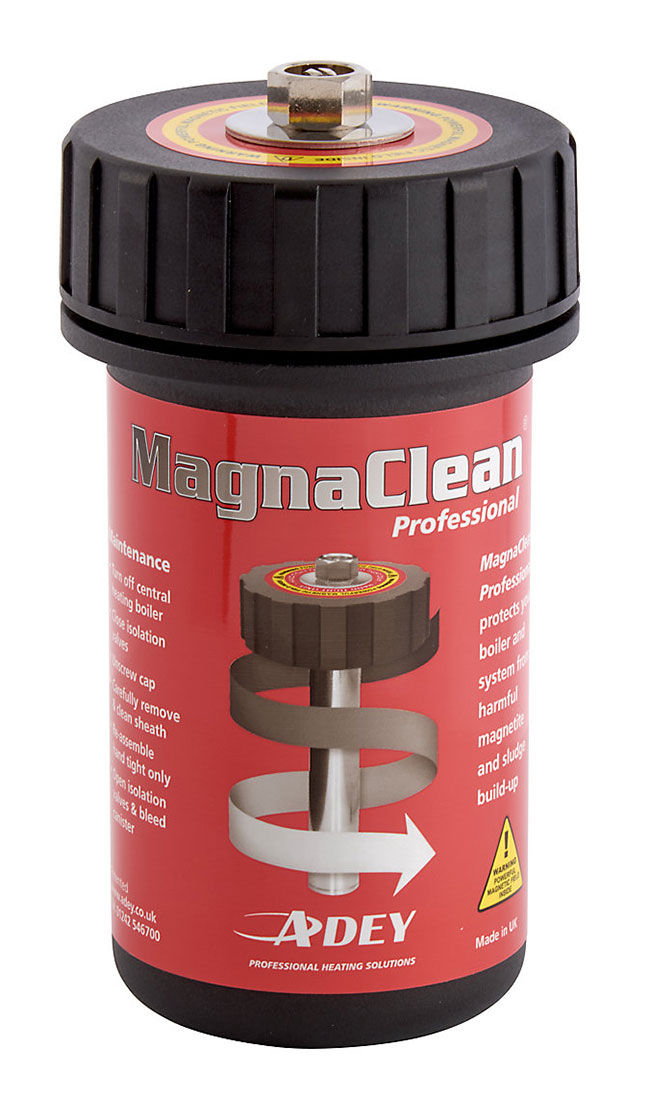 Where would a power flush be beneficial?
Removing radiator water black or iron oxide sludge
If your heating system is slow to heat up
If you have cold spots in the middle of the radiators
Unusual noises from your boiler
Repeated pump failures
Radiators must be bled of air frequently
Pin hole in radiator body which is leaking
If I am installing a new boiler do I need a power-flush?
The spacing between fins of the heat exchangers on modern condensing boilers makes them more susceptible to problems caused by debris in the system water. Boiler manufacturers recommend that old and dirty heating systems should have a power flush before installing a new boiler.
Is a power flush suitable for all heating systems?
Most heating systems are capable of having a power flush carried out. If you have an old gun barrell heating system with GB or steel pipes, we will run the power flush at a lower speed to reduce the pressure on the steel pipes.
How long does a power flush take?
Usually a half day for a standard house. If you have radiators with cold spots, we may need to insert a cleansing chemical the week before we call. This will help to soften the debris in these cold spots. This makes flushing more successful.
Is a power flush guaranteed to get all rads heating to maximum efficiency?
Unfortunately not in all cases, though in the vast majority of cases we will get the radiators working far better than before hand. Some rads will have solidified sludge which cannot be removed. These radiators may need to be replaced.
How much does a power flush cost?
Cost to power flush a house will vary depending on system type and size as well as how many radiators there are, or if underfloor heating or other heat emitters are combined on system. Please contact us for an accurate quote on costs for your particular heating system.
Flexible Payments Now Available on New Worcester Bosch Boilers…
Our flexible heating finance packages are designed to help you install high efficiency heating and hot water today, so you can start to benefit from lower fuel bills tomorrow. For added peace of mind, as Worcester Accredited Installers, we can offer you a guarantee of up to 10 years* on your new Worcester Bosch boiler.

Delivering a Professional, Reliable, Plumbing and Heating Services throughout Dublin and surrounding areas. Contact us today for all your heating and plumbing requirements.